MADISON, Wis.—April 10, 2023— WPS Health Insurance introduces a new case management program for pregnant customers. Because of the strong relationship between parents' health and their infants' health, the maternity program is designed to support customers during and after pregnancy with the goal of improved health outcomes for parents and their infants.
According to the Centers for Disease Control and Prevention, 1 in 10 babies are born too early in the United States. By providing access to health care resources and identifying the risks for preterm births (labor that happens before 37 weeks of pregnancy), these risks can be reduced.
By helping customers manage preexisting conditions that could cause pregnancy complications, WPS can help parents and babies be healthier. The Maternity Program can: 
Help customers understand their health care benefits 
Help customers better manage their personal health care needs and risk factors during pregnancy and following delivery 
Inform customers about community and technical resources that can help meet their individual needs 
Support optimal maternal and infant outcomes by promoting evidence-based perinatal care 
Reduce preterm births by lowering risk factors and providing access to educational tools for perinatal care
Reduce neonatal intensive care (NICU) admissions for infants 
Eliminate barriers for receiving health care 
Kimberlee Alton, R.N., and Debra Hartwig, R.N., are WPS Nurse Care Managers who support and educate customers to manage their health care needs and conditions. Through the Maternity Program, they are working hand in hand with the customers enrolled. They are available to provide perinatal education, community resources, clarity, and understanding around health insurance benefits, as well as to support optimal maternal and infant outcomes by promoting evidence-based perinatal care.
"Many of our customers have expressed appreciation for the Maternity Program. They find it beneficial to form a relationship with a nurse case manager throughout their pregnancy and can continue with this program after their baby is born. Customers can also opt-out of the program at any time," Kimberlee said.
Pregnant members of any WPS individual or group health plan that includes Case Management services may participate in the Maternity Program at no extra cost. Customers can confirm if their plan includes this benefit by calling the number on their WPS ID card.
Customers interested in learning more or enrolling can contact 800-333-5003 or visit wps.health/maternity.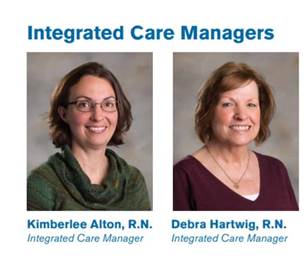 About WPS Health Insurance®
As one of the largest health benefits providers in the state, Wisconsin Physicians Service Insurance Corporation (WPS Health Insurance) offers a variety of services and coverage with Preferred Provider Organization health plans for individuals and groups, third-party administrator services, and Medicare supplement insurance plans. Headquartered in Madison, Wis., and with employees throughout the state, WPS Health Insurance is deeply committed to Wisconsin and its residents. Visit wpshealth.com for more information.
About WPS Health Plan®
WPS Health Plan, Inc. (WPS Health Plan) is a local, customer-focused choice in a crowd of national health insurance giants. Based in Green Bay, Wis., WPS Health Plan continues its tradition of Wisconsin-based service and is always looking for ways to make owning and using health insurance easier. WPS Health Plan offers Health Maintenance Organization and Point-of-Service plans to the group and individual markets in eastern and north-central Wisconsin, plus third-party administrator services. Visit wpshealth.com/healthplan for more information.